Residential
Complete HVAC, Automation, and Electrical services for Thompson-Okanagan & Kootenays
HVAC, Electrical, and Maintenance Solutions for Residential Buildings
There's no place like home, and you want that home to be comfortable, secure and energy-efficient. Whether it's a new construction or retrofitting your existing high-density residential building, our team is ready to help you create a home that people are excited to live in.
Our building automation services expertise gives us the ability to integrate all of your HVAC, electrical, security systems and more into one efficient package, saving you time and money in the long term.
Looking to equip your apartment building's parking lot with EV charging stations? We can help with that, too.
We'll also be there for you when you need us with 24-hour support — because you can't control when obstacles arise. Our full-time technical support team can help you over the phone or online and is ready to be dispatched quickly. It's truly worry-free maintenance for your residential building.
Building Automation
Building automation reduces energy consumption and streamlines services by integrating all of your HVAC, lighting, electrical, security systems, and more into one seamless package.
HVAC Systems
Your building's heating, ventilation, and air conditioning systems keep temperatures and airflow consistent so occupants are effortlessly comfortable. Implementation of the latest technology keeps systems running efficiently and cost-effectively.
Electrical Systems
Red Seal certified electricians or apprentices provide expert installation and integration of electrical services for your commercial, industrial or institutional building.
Facility Lighting
Lighting installation, automation, and retrofits save money and create an energy-efficient, comfortable atmosphere. Automated lighting levels, daylight harvesting, and motion sensor controls can all play a role in optimizing your smart building's lighting.
Security
Employees, residents, and guests can have peace of mind with integrated security solutions including video surveillance, intrusion detection, identity management, perimeter detection, and intercoms.
Access
Control access to your building and enable entrances with handicap ramps and doors, fob or card access, pin pad access, and biometrics. Easily manage usage of electric vehicle charging stations with fob readers.
Fire Alarm
Protect the people in your building with fire detection and alarming systems that include mass alarming notifications. Regular maintenance and troubleshooting with Kimco means peace of mind for your safety systems.
Network Cabling
Get fast, stable connections for your business with fibre optics, structured cabling, and wireless networks. Server rooms and data centres keep technology running securely and quietly.
Energy Management
Keep buildings running at peak efficiency and reduce carbon emissions using energy management systems including facility analytics, energy optimization, and metering. Energy retrofits and retro-commissioning keep your building running efficiently in the long term.
Energy Analytics
Intelligent software provides insights into energy usage, creating energy analytics that keeps building systems running as efficiently as possible. Understanding your building's energy usage allows you to save cost, energy and identify areas for improvement.
Maintenance
Preventative Maintenance Programs ensure equipment is always running optimally. This Kimco service allows you to plan ahead and budget for when equipment needs to be replaced — no surprises.
24/7 Support & Service
We're there when you need us. Quickly contact our technicians for support, troubleshooting, and assistance 24 hours a day, seven days a week.
Body counting
Measure the number of people coming and going in your building with body counting technology. Thermal imaging, video, and wifi counting are available for all environments.
AI-driven solutions
We're constantly innovating to meet your needs. AI-driven solutions for your smart building can include smart building platforms, system integrators, fault detection, and diagnostics, occupant experience, and converged networks.
Legend
Building Automation
HVAC Systems
Electrical Systems
Facility Lighting
Security
Access
Fire Alarm
Network Cabling
Energy Management
Energy Analytics
Maintenance
24/7 Support & Service
Body counting
AI-driven solutions
Featured projects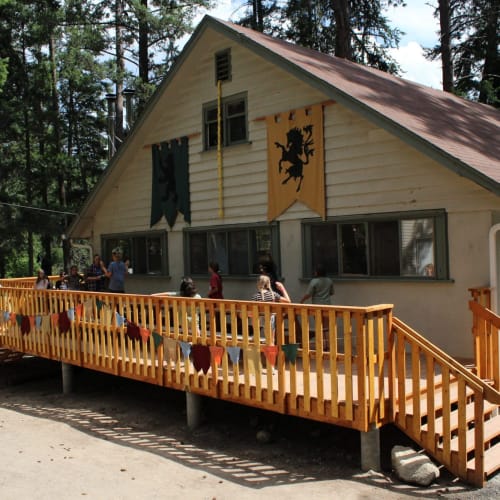 Electrical
Maple Springs Staff Housing
The Maple Springs Bible Camp's new staff housing building allows staff to serve the camp year-round for generations to come.
Blog
Barrier-Free Living: How Building Automation Systems Can Improve Accessibility
Technological advances, including building automation systems, can help improve accessibility, safety,… Read more